During today's Press Conference it was mentioned by Pres. Fernandez that Spain is the 2nd. largest investor in Argentina after the USA, and would certainly bring new investments to Argentina, when others are leaving like Walmart or Falabella.
As endearing welcoming words Fernandez, misquoted the Mexican poet Octavio
Paz
, (Nobel Prize winner 1990) ."Los Mexicanos descienden de los Indios, los Brasileños de la Selva, y los Argentinos descendieron de los barcos.." (Mexicans descend from the Indians, Brazilians come from the jungle, Argentinians Descended from the Boats)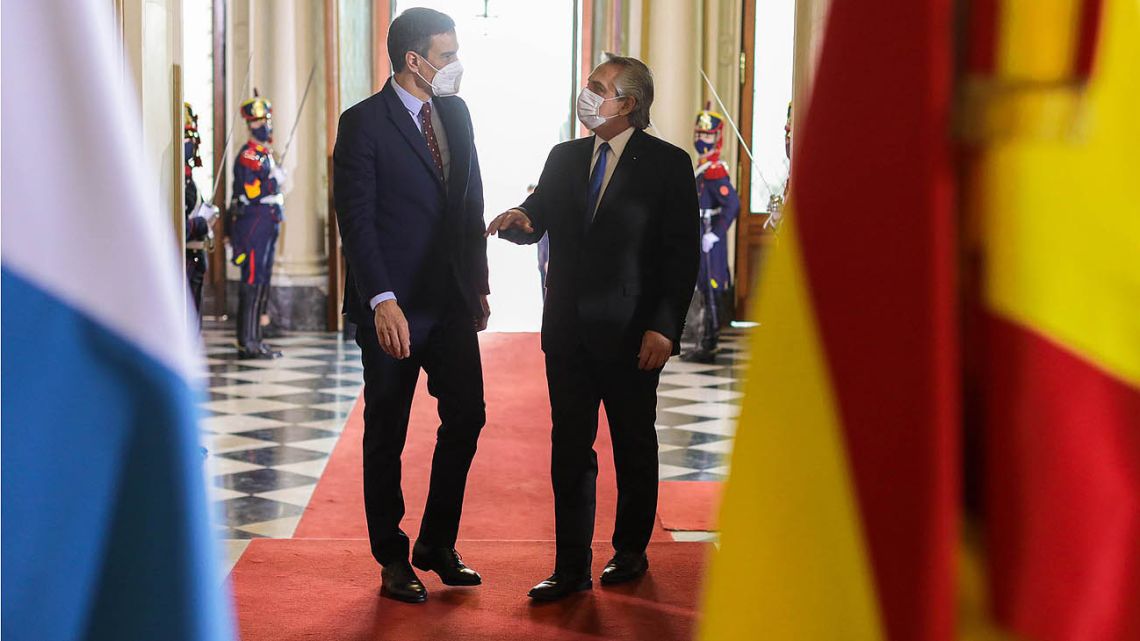 El Presidente quiso citar una frase que le atribuyen al Premio Nobel de Literatura, pero repitió un fragmento de la canción del creador de Los Gatos, "Llegamos de los barcos". El pedido de disculpas.
www.perfil.com