Argentina installed

foreign exchange controls

in 2011, at the beginning of the second presidency of

Cristina Fernández de Kirchner

. Those controls limited the ability to buy or sell any foreign currency. The restriction was informally known in Argentina as "Cepo cambiario" (

Spanish

:

exchange clamp

). The controls were lifted in December 2015, at the beginning of the presidency of

Mauricio Macri

.
Wikipedia. Someone update Wikipedia!
And since Argentina's capital markets were

already Hasenstabbed

in August, when its bonds and currency imploded, and the monetary policymakers knew what to expect, moments ago the Argentinian central bank announced it would hold a press conference at 830am on Monday, ahead of which it imposed draconian capital controls, limiting dollar purchases to just $200 per person per month, down from $10,000.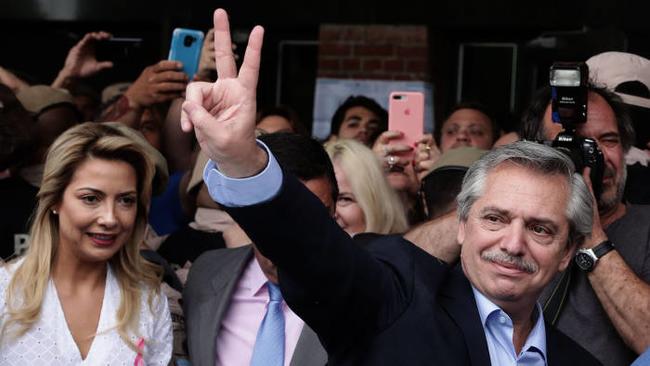 It's time for Paul Singer to start buying up Argentina bonds again, and confiscating ships again.
www.zerohedge.com
Now in addition to expats having to deal with the clap in Argentina, they now have to deal with the clamp.
Spanish article:
https://www.lanacion.com.ar/economia/dolar-reunion-ultima-hora-banco-central-analizar-nid2301134?fbclid=IwAR2incyGR80bSxIZSsIiy9kcV_Kd1GvTzXxL1jYRsfKedwc3bgHBz803O-s
So Cepo was not launched until the second term of Cristina. Alberto who is supposedly not as extreme as Cristina is launching them right away. Not a good sign... Blue rate to the moon.
Last edited: