Following the events last week in Santa Cruz province where a senator and mayor received vaccinations ahead of healthcare or other higher risk groups, Argentina has already discovered a far larger scandal in the making. Minister of Health Gines Garcia and some others inside the government have been personally arranging the administration of scarce vaccines to friends and other "VIPs" such as journalists, politicians, public servants and union leaders who are not healthcare workers or other priority groups entitled to the vaccines at the time of having them. This comes after Gines criticising the abuses that took place in Santa Cruz and Salta provinces emphasising the need for everyone to follow the law and protocols established to ensure equality.
Alberto Fernandez has reportedly now asked for the resignation of the health minister.
En su programa de radio contó cómo hizo para recibir la vacuna rusa sin trasladarse hasta el lugar que le correspondía en la provincia de Buenos Aires
www.infobae.com
Vacunación VIP: Hugo Moyano, su esposa y su hijo menor recibieron la Sputnik V - LA NACION
www.lanacion.com.ar
Powerful union leader Moyano, his wife and
20 year old son
received vaccines.
Eduardo Valdés fue vacunado: "Nunca pensé que estaba haciendo algo ilegal " - LA NACION
www.lanacion.com.ar
Eduardo Valdea (Deputy head of Frente x Todos, Buenos Aires) received the vaccine. (Not sure where his statement about being one of only 16 countries who have vaccines comes from...according to Our World in Data/ WHO over 90 countries are already administering the vaccines globally...)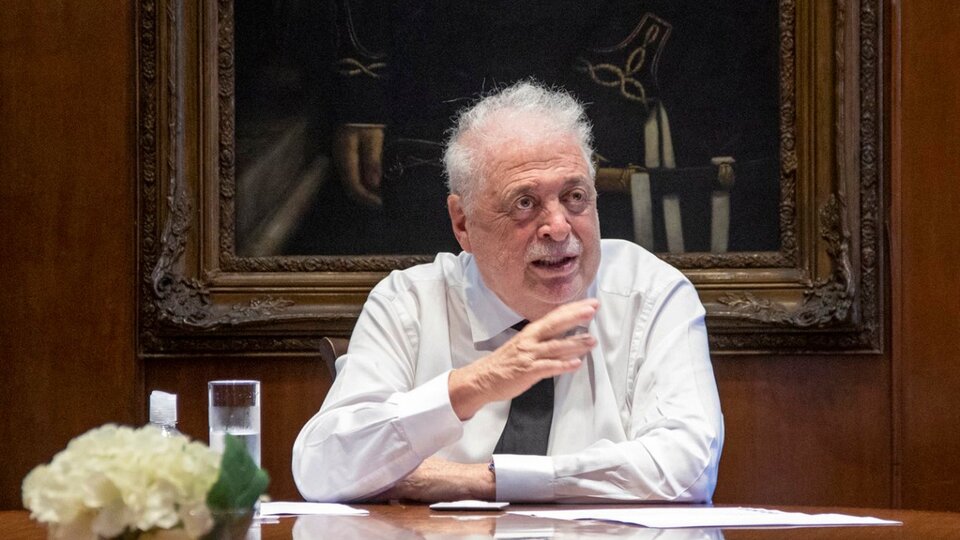 El jefe de Gabinete de la Nación, Santiago Cafiero, le comunicó al ministro de Salud que el mandatario tomó la decisión de apartarlo del cargo.
www.pagina12.com.ar
Pagina 12 is already reporting that Carla Vizotti will be appointed the new minister of health.