I've used for Argentine Pesos (ARS)
https://satoshitango.com
and they've been pretty good although I think Ripio has better spreads but doesn't accept foreign accounts.
I think satoshitango have monthly limits and require some documentation you might want to check that before you actually move bitcoin into your account on their platform.
Current rates are:
Buy : 1 BTC for 8,972,159.39 ARS
Sell : 1 BTC for 8,547,329.86 ARS
thats roughly a... gulp... ARS 530,000 spread
Maybe the Economist should switch from the bigmac index and do a bitcoin spread index.
Anyway at the midpoint that's a putative rate of 1 USD for 146 ARS
So if you're selling bitcoin its a rate of 142 ARS which is slightly better than the current blue rate: of 135 ARS for 1 USD
Cotización actualizada del dólar blue, dólar oficial y otras monedas en la Ciudad Autónoma de Buenos Aires, Argentina.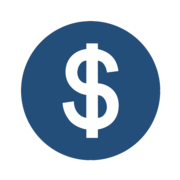 www.dolar.blue
Hope this helps