Antipodean: Do any of those ship beans to the provinces?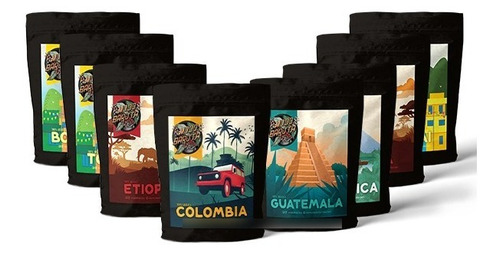 Combo BARISTA Café de especialidad Modo BaristaTostado artesanalmente! Si sos amante del café o barista no podés dejar de probarlos! Incluye:- 125 gr de CATUAI- 125 gr de TOPAZIO- 125 gr de BOURBON- 125 gr de COLOMBIA- 125 gr de GUATEMALA- 125 gr de COSTA RICA- 125 gr de ETIOPIA- 125 gr de...
articulo.mercadolibre.com.ar
Encontrá Publicaciones del vendedor en MercadoLibre.com.ar! Entrá y conocé nuestras increíbles ofertas y promociones. Descubrí la mejor forma de comprar online.
listado.mercadolibre.com.ar
Modo Barista has anything you need. African, Colombian, Brazilian etc. The African coffee is good, more expensive. Stay alway from the Brazilian smudge. The Colombian is a solid choice.