I have been getting awesome Chinese massage - traditionally called "TuiNa."
The guy Juan works out of his apartment in Palermo Soho. He charges $3.500 pesos for an hour - but it's not a 50 minute massage. Every time I have gone, it's 60 or 65 minutes. He has been studying Chinese healing arts for about 25 years. In his apartment, there are several shelves of books on Chinese medicine, Tai Chi and the like. Juan has a calm, even demeanor. He says he is 60 years old, but I thought he was 40.
The massage has been amazing and it has promoted healing. My body feels great afterwards for a few days and I have noticed continued improvement in my overall health.
TuiNa massage is not for relaxation. It is vigorous and firm. Juan will back off the pressure if it's too much, but a little discomfort promotes greater healing.
The price is reliable. I had an Argentine call, say he was on a budget and ask the price. It was the same $3.500 per hour that Juan quoted me.
Here's the website if interested: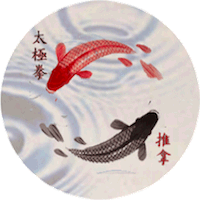 Sesiones de masaje chino, TuiNa. Mas de veinte años en Palermo, Buenos Aires. Clases de Tai Ji Quan (TaiChiChuan).
calitaiji.com