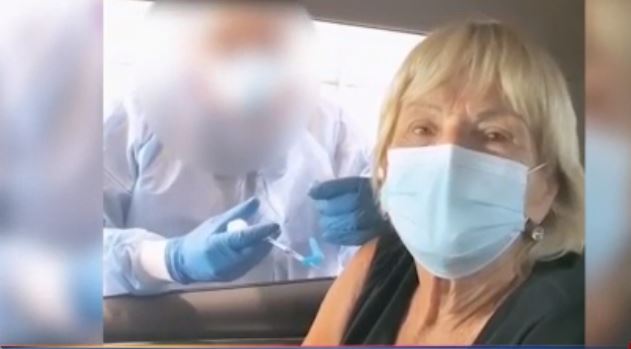 En Instagram, la reconocida presentadora de televisión argentina Yanina Latorre celebra que su madre se vacune contra el COVID-19, mientras muchos residentes aún no logran sacar una cita para la vacuna.

www.telemundo51.com
8 January 2021
....Francis Suárez, mayor of Miami, assures: "I think it is disgusting that people take advantage of the fact that we are distributing vaccines in our community that must go as a priority to our residents. And it is something that should not happen ". Suárez told us that he will investigate the matter, while Dr. Alvarez-Pousa says that, concerned, he wrote to the governor.

"This exists, fix it, it cannot be that today we put one more old man, one more doctor or one more patient at risk, by giving a vaccine to a tourist who comes abusing his stay and shows off, when he returns to his country, that a vaccine was obtained for free ". We also wrote to the office of Governor Ron DeSantis, but have not yet received a response. At the moment, there are no rules that prohibit a tourist who meets the criteria from receiving the vaccine.