11 October 2021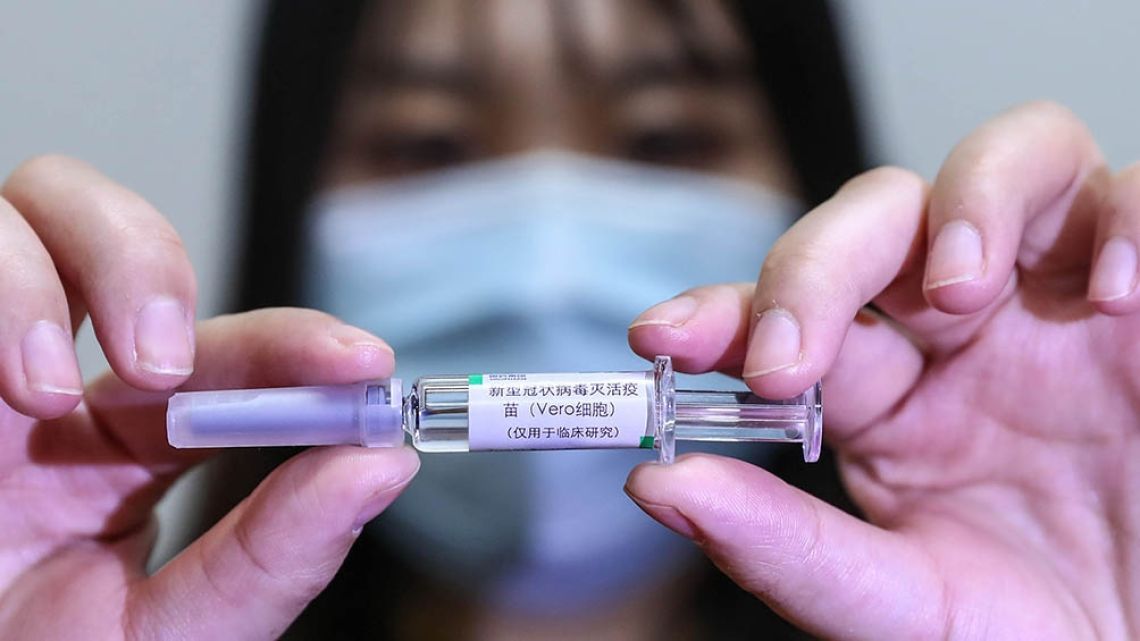 Un comité de expertos indicó que también habría que administrar una tercera dosis a personas mayores de 60 años vacunadas con los inmunizantes de las empresas chinas Sinovac y Sinopharm.
www.perfil.com
WHO recommended additional dose of Covid-19 vaccine for immunocompromised individuals.
A committee of experts indicated that a third dose should also be administered to people over 60 years of age vaccinated with immunizers from the Chinese companies Sinovac and Sinopharm.

A committee of experts of the WHO recommended on October 11 the application of an additional dose of any of the antiviral vaccines approved by this UN agency to "moderately or severely immunocompromised" persons. The WHO Strategic Advisory Group of Experts (SAGE) insisted, however, that this is not a general recommendation for a third dose. On the contrary, the agency continues to call for a moratorium until the end of the year for such widespread use, a measure that should allow the immunizer to reach countries where vaccination levels are still low. "The recommendation we are giving now is that people who are immunosuppressed receive an additional dose" to bring their immune response to the level of protection needed to prevent severe forms of the disease or death, explained Dr. Kate O'Brien, director of WHO's Immunization service. This third dose will have to be injected into immunosuppressed people - whose body has a low defense system - "one to three months" after the second dose, explained Dr. O'Brien, quoted by AFP.
Third dose also for those vaccinated with Sinopharm or Sinovac
The same WHO committee also recommended that three doses of the vaccines against the coronavirus from the Chinese laboratories Sinopharm and Sinovac be administered, which could affect the vaccination program of several countries, including Argentina, which used the Sinopharm inoculant in a large part of its population and was about to start using it in children between 3 and 11 years of age. "All the evidence indicates that a third dose of these same vaccines or their counterparts is needed," Mexican expert Alejandro Cravioto, president of SAGE, said at a press conference, referring to the Chinese serums. The expert suggested that the third doses, in the first place, should be administered to people over 60 years of age, an age group that has shown greater problems of response to the coronavirus after vaccination with Sinovac or Sinopharm.
The third dose for those who received Chinese vaccines can be of a different type, the SAGE said, while clarifying that this is not a general recommendation for a third dose, given the existence of countries where vaccination levels are still low. The Sinopharm and Sinovac vaccines, approved by WHO, were used in several countries in Latin America, Asia, Africa and Eastern Europe. However, the Chinese vaccines were not approved in most of the old continent, as well as in the United States.
Translated with
www.DeepL.com/Translator
(free version)