A gentle reminder (lest we forget) that Trump is repeating the same "voter fraud" claims he made
back in 2016
.
This article from 2016 could have been written yesterday -
https://www.bbc.co.uk/news/election-us-2016-37673797
Any of the below sound familiar? All 2016...
"Former New York Mayor Rudy Giuliani, who is Mr Trump's campaign adviser, told CNN's State of the Union he'd have to be a "moron" to think that some elections, such as those in Philadelphia and Chicago, were going to be fair. "

"Mr Trump has questioned the legitimacy of the election process in a series of tweets, the latest of which said on Monday: "Of course there is large scale voter fraud happening on and before election day."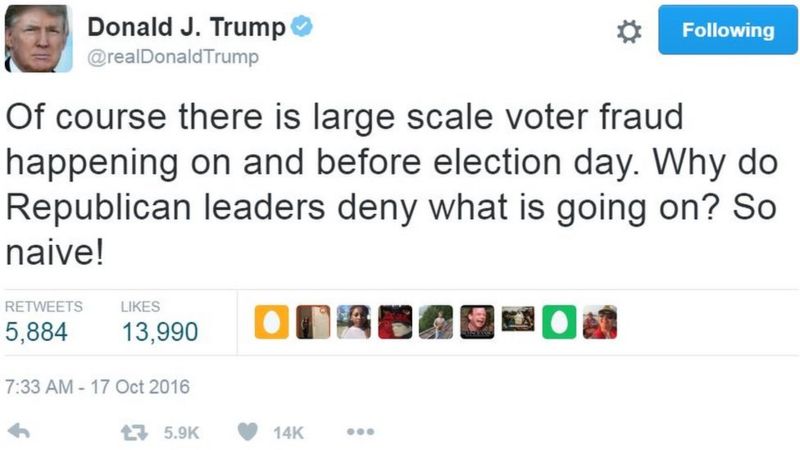 So large scale and scandalous and obvious was the voter fraud in 2016, that Trump was elected to office. Perhaps to his surprise.