Joined

Apr 16, 2010
Messages

3,715
Likes

3,541
Where are you on the Political Compass?
With people from a huge range of backgrounds i thought it would be interesting to find out where people stand politically.
The survey is a bit American slanted but they do have a faq here
http://www.politicalcompass.org/faq
Here are some famous people through history.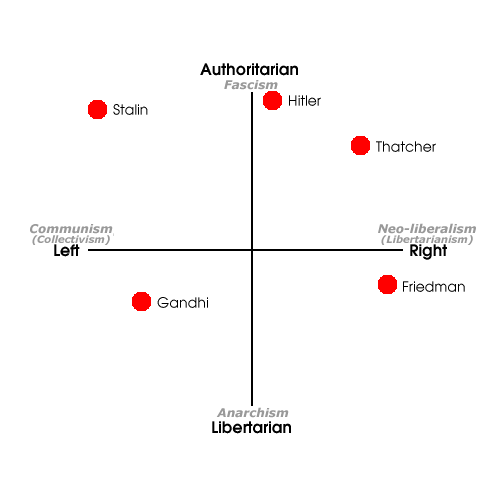 For the Americans here are how the candidates placed in the last election.
US Presidential Election
2012
For the Brits here are how the parties place.
UK Parties 2010
Canadian parties
Canada 2011
Here i am according to
http://www.politicalcompass.org/test
Economic Left/Right: -4.25
Social Libertarian/Authoritarian: -4.56
http://www.politicalcompass.org/charts/crowdgraphpng.php?ejcot=-4.3%2C-4.6
So where do you place on the political compass?