Joined

Mar 20, 2014
Messages

1,691
Likes

1,389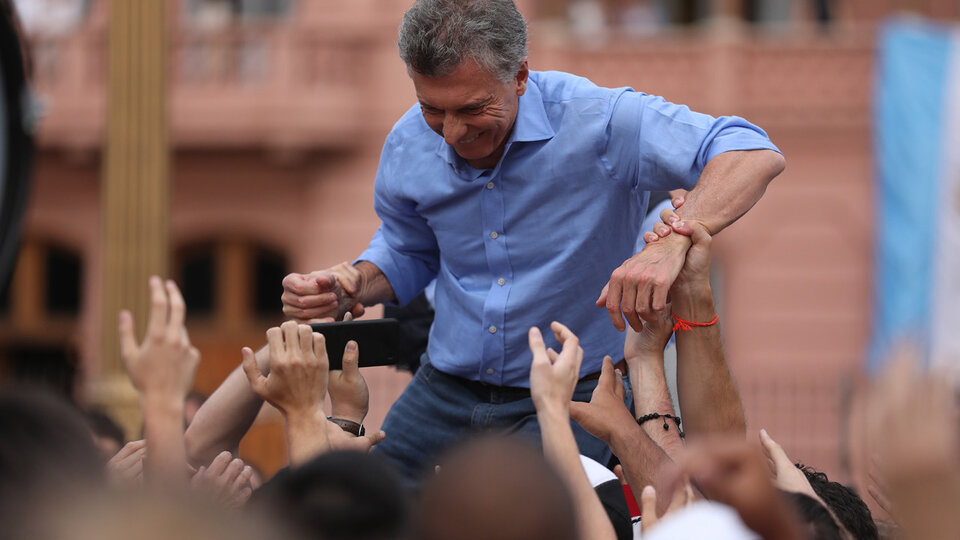 El padre de uno de los 44 submarinistas fallecidos y abogado Luis Tagliapietra dijo que la convocatoria es un apriete a la justicia y una falta de respeto al sufrimiento que están atravesando. Pidió a los dirigentes y a la gente que no vayan.

www.pagina12.com.ar
So Macri has hired 400 buses to bring a mob of his supporters to demonstrate outside the courthouse where he is to appear in Dolores. And Alberto is apparently going to let him get away with that.
If I was an advisor to the President, I would say this-
This is a naked threat of force, and you cannot let it pass without challenge or you will lose control of the country. Force must be met with force. Macri plans to bring 400 buses full of his supporters, very well, you must obtain 1200 buses. Call out your most militant of La Campora, and the roughest of the CGT, and send them to confront the macristas face to face. Make sure the signs they carry are mounted on stout sticks, and do what you must to be sure the cops don't interfere. This isn't an academic debate, Mr President, this is politics in the third world, and if you wish to win, you must be willing to fight fire with fire.
If you don't wish to give the orders yourself, then call Anibal Fernandez into your office and tell him, "handle this". Then afterward, you can pretend to be shocked, like The Inspector in Casablanca -
I am shocked, shocked I say, to learn that there has been gambling here!
Your winnings, sir
Oh, thank you.
Or, if you are utterly unwilling to go this route, then skip the buses, and just send the Prefectura in massive force, and let them do what they do best. Again, you have the option to say afterward that your subordinates exceeded their orders, acted without your knowledge, blah blah blah, all the usual mouthings that leaders use to disown unpleasantness.
But Mr President, you cannot allow this challenge to go unanswered. People are sheep. Show them strength, and they will follow you. Show weakness, and they will turn away from you in disgust. Do something, Mr President, or you will lose this election, and you will lose Argentina. And then the people will suffer, because you were not willing to do what was necessary in order to win. The constitution gives you great power, use it or lose it.